Player of the Week
BIG3 presents Microsoft Player of the Week chosen by you, the fan, every week!  Get your votes in every week at @thebig3 on Instagram, Twitter, Facebook and YouTube.  The Microsoft Player of the Week is revealed on Thursdays.
See All The Winners
How Microsoft is Changing the Game
Week 1

Week 2

Week 3
Week 4

Week 5

Week 6

Week 7

Week 8

Playoffs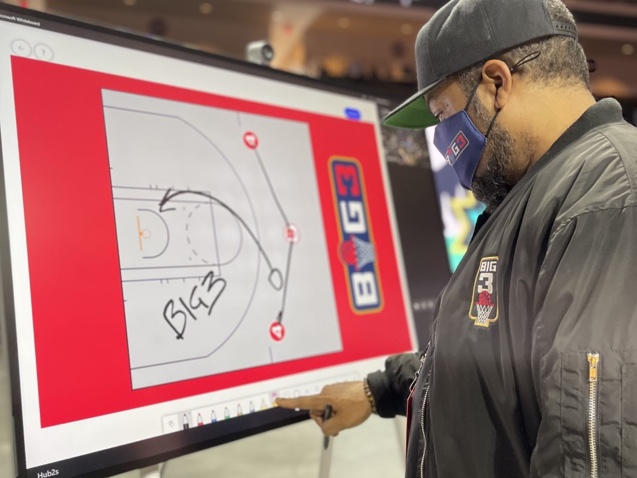 Microsoft is changing the game with BIG3. Back for a second season as the Official Technology Partner, Microsoft continues to elevate its game with the Surface Hub and Surface Pros. BIG3 coaches and broadcasters can now access the Surface Hub and Surface Pro for real time stats, score information and interactive playmaking on the sidelines. This season, the stats are even more advanced with our brand new BIG3 Heat Vision Powered by Microsoft which gives fans, players and coaches more in-depth stats than ever before.
The partnership will bring fans even closer to the action with advanced analytics down to the millimeter of where the ball crosses through the rim. The technology offered by Microsoft allows coaches and players to create game plans and make adjustments mid-game in order to have the most success possible.