Five Players to Consider for your SuperDraft Lineup
By BIG3 July 23, 2021
Here are our recommendations for players to consider in your week 3 DFS lineup.
The SuperDraft BIG3 Windmill offers $10,000 in prizes at a $25 buy in. There are also free contests that you can still win money from on the SuperDraft platform.
5. Jeremy Pargo
Jeremy Pargo has been lighting it up from 4 point range this season. With 5 four pointers two weeks into the season, he has already surpassed the league lead of 4 in the whole 2019 season. 3 Headed Monsters don't have a direct matchup for Pargo so he can take advantage and keep raining 4 pointers. Look for Pargo to stay hot in week 3 against 3 Headed Monsters.
4. Kevin Murphy
Kevin Murphy has provided the spark the 3 Headed Monsters needed for the 2021 season. Murphy is averaging 22 points per game putting him in 5th place in the league. If Murphy can start to fill up the stat sheet with assists and rebounds he will be a force in DFS lineups this season.
3. Mike Taylor
Mike Taylor has been getting buckets through the first two weeks of the season. Taylor is averaging 22.5 points through the first two games. Taylor also hits the other stats with 6 rebounds and 6 assists in week 1 and 7 rebounds and 2 assists in week 2. He also scores fantasy points on consistent steals and blocks. Mike Taylor is the energy that the Ghost Ballers feed off of, so look for him to stay aggressive.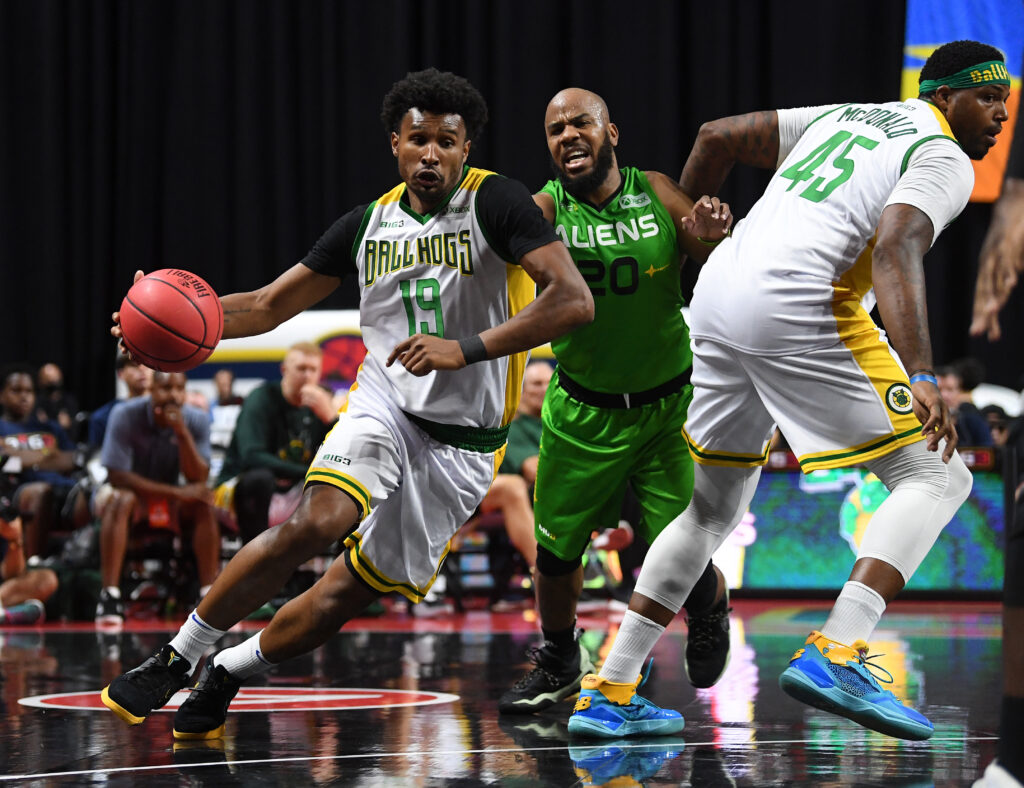 2. Leandro Barbosa
Leandro Barbosa has arguably been the second best player in the BIG3 so far this season. Barbosa is averaging 24.5 points through the first two weeks of the season. He also leads the league in assists with 10. Barbosa also chips in on the boards, so he is giving consistent DFS production. Barbosa has the speed to get to the basket whenever he wants, so he should definitely be considered in your SuperDraft DFS lineups.
1. Joe Johnson
After a record breaking 34 points in week 2, how could anyone else top our list. Joe Johnson is averaging 30.5 points per game this season in games that go to 50 points. Let that sink in. He is also second in the league in rebounding at an average of 10.5 per game. He also is in the top 10 in assists per game and he is tied for 1st in steals per game. If Iso Joe isn't in consideration for your SuperDraft DFS lineup, he should be.
Tune in to all the action on Saturday, July 24th at 1 PM ET on CBS
Streaming coverage for free on Triller and FITE begins at 3PM ET
Follow us on Instagram and Twitter. Like us on Facebook.
Subscribe to our Youtube channel for highlights and full games.
View all the Betting lines here